When it comes to choosing a place for engagement photos there truly are endless options! Though so often I see people focusing solely on the end product, how majestic, sentimental or picturesque they want to look in the final photographs. And while yes we want the photos to be beautiful I think it's valuable to choose a place that you feel comfortable in or connect with so that when you do look back at those beautiful photos (which of course they will be!) you recall a beautiful memory.
Atlanta certainly has no shortage of fun places to spend the day palling around, with the Beltline, Ponce City Market and Piedmont Park as perhaps the most popular. Each is unique but you'll see a theme, they all offer variety! Having variety in backgrounds, vibe and activities is a fun way to keep the session feeling organic and gives you more than one feel in your final gallery — win, win!
Beltline
Murals galore! There's the perfect mix of city and green space lining the walk so it's easy to pop into one of the bars, restaurants or coffee shops to hang for a bit before checking out the scenery. Depending on which section of the Beltline you choose you're bound to get a private nature view or some busy city scenes, so there's something for everyone!





Ponce City Market
It doesn't get more Atlanta than the iconic Ponce City Market. From a bustling city market to natural green space and vibrant street art there is a backdrop to suit everyone. Another great advantage to the Ponce City Market is the wide range of activities! Engagement sessions are the most fun and natural when you can really be in your element and let your personality shine. There are plenty of places to grab a snack or drink in the food court or a cocktail at the 60's themed lounge upstairs. Split a dessert, grab a coffee, or the ever famous King of Pops, Ponce has it all! Whether we spend the full day or a small part of your engagement session here, it's a real treat.




Piedmont Park
If scenic views are what you're looking for, look no further than Piedmont Park as it's the perfect place to capture our beloved Atlanta skyline. This city is so green and I love showing that off! Stroll through the fields, by the pond or over by the gazebo to explore and capture every beautiful corner of the park.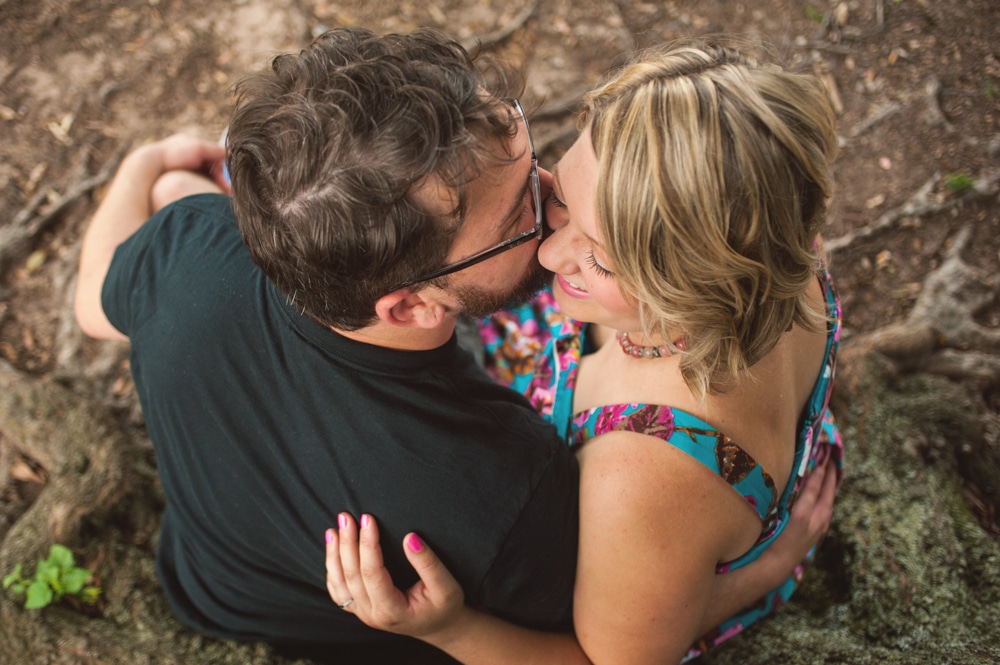 So whether Atlanta is a destination or it's where you call home, there are so many beautiful locations to choose from and it's easy to see why these three are so beloved.
Have one of these or another special spot picked out? I would love to start planning our session, reach out to me and let's get it scheduled!
xo Raven
Want More Insight into What to Expect while Planning Your Wedding?
Join the mailing list and we'll send you my free guide full of 7 Types of Things to Include in Your Wedding Day 'Oh Shit!' Kit!